Any movement or education campaign is helped by the support of famous faces. Celebrity vegans are seemingly growing in number to feed the message that veganism is now mainstream, veganism is here to stay – and the world will be better for it.
There are stacks of celebs who have adopted a plant-based diet. Some have been at it for decades.
Why? For many, the simple belief that no living creature should have to suffer in order to put food on our tables.
For others, and no doubt for many image-conscious celebs, the health benefits of going vegan can include improved skin and a glowing feeling of being detoxed and energised.
Research has also suggested that vegan diets can aid lower blood pressure, lower cholesterol, and even lower rates of heart disease, type 2 diabetes and types of cancer.
Switching to veganism also makes a difference in saving our natural world and fighting climate change, if enough people live the lifestyle – and vegans worldwide are growing in number by the millions every year.
A plant-based diet requires a third of the land needed to support meat and dairy. The cattle industry is responsible for about 18 per cent of the greenhouses gases in the atmosphere, and also causes mass deforestation.
So there are plenty of reasons why anyone would go vegan, and celebrities are no different.
A number of them shared favourite vegan recipes recently to help promote Veganuary – the annual campaign that sees hundreds of thousands of people going vegan for the month of January – many of them choosing to stay vegan afterwards.
The 2021 Celebrity Vegan Cookbook, which is free to download (link coming up), includes recipes from the following: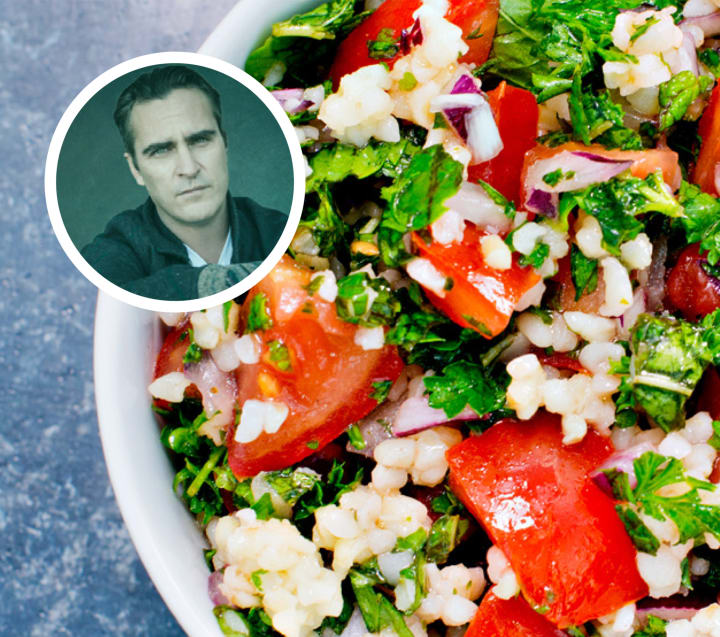 JOAQUIN PHOENIX
Oscar-winning actor and activist Joaquin Phoenix has been vegan since the age of three. Joker star Phoenix reveals Lebanese Tabbouleh salad as his favourite food. And now you'll be able to try out the recipe, too.
First, catch up on this revealing short interview the actor gave about his reasons for becoming vegan…
PAMELA ANDERSON
The actress, author and model has long been an activist on behalf of animals, and has been vegan for many years. Her chosen recipe for the book is a home-made Gluten-Free Pizza with dairy-free cheese.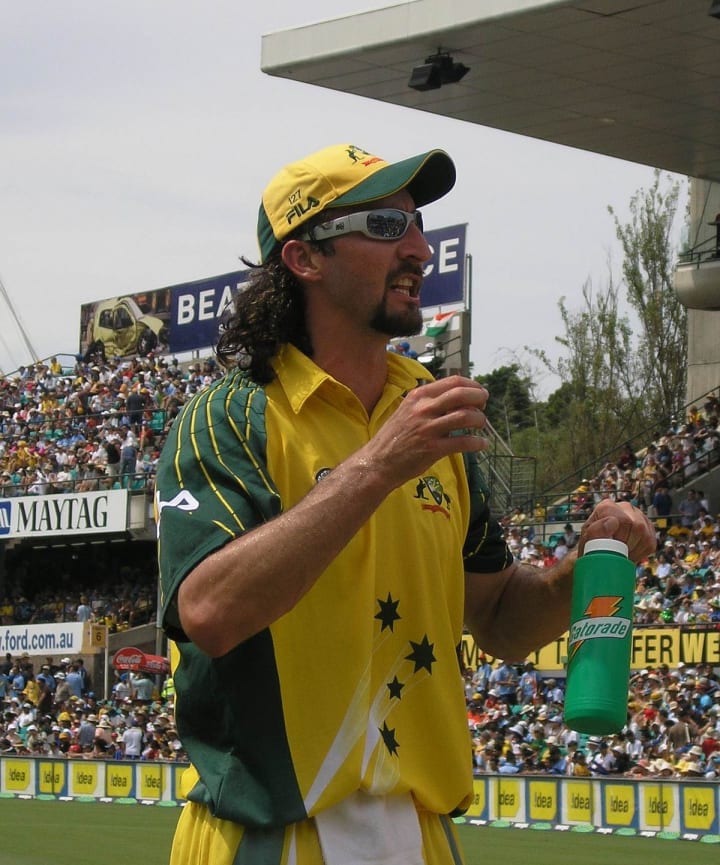 JASON GILLESPIE
Jason Gillespie was one of Australia's greatest cricketers, and is now a national coach, and a passionate ethical vegan. His contribution to the cookbook is a Potato and Spinach Curry.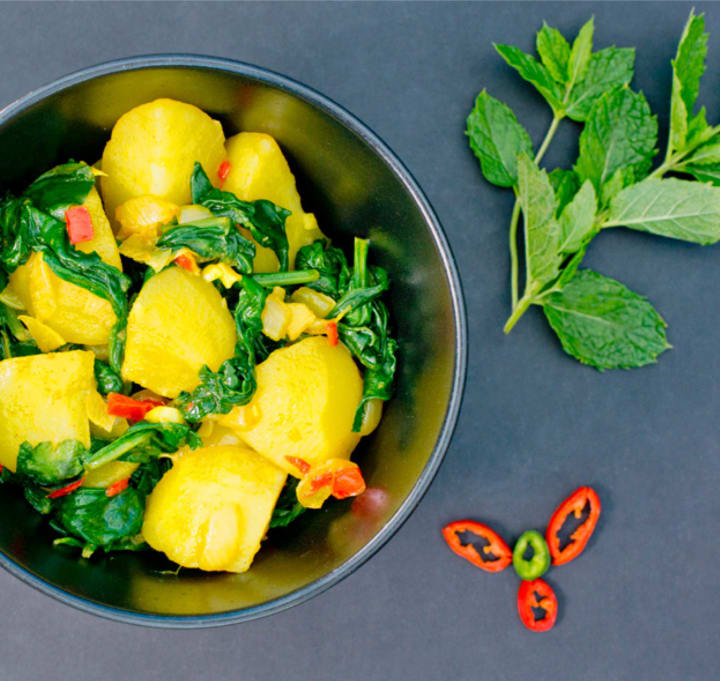 EVANNA LYNCH
Fans of Harry Potter will know Evanna from the films, playing Luna Lovegood. She is now a stage and screen actress, Dancing with the Stars finalist in the UK and a Veganuary Ambassador. She loves a vegan Three Bean Shepherd's Pie, so shares the recipe in the 2021 cookbook.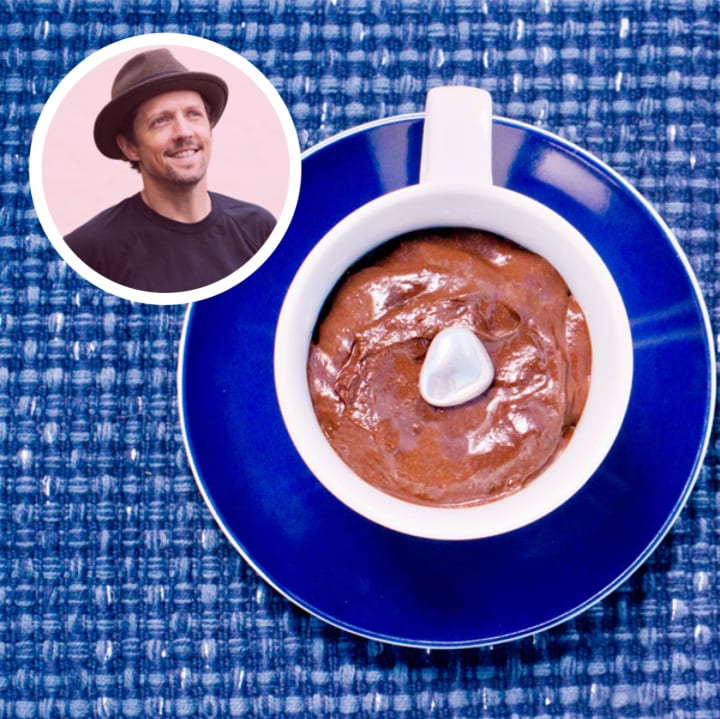 JASON MRAZ
The hugely successful American singer-songwriter has a sweet tooth, which is good news for many of us, because he has shared his recipe for Chocomole – a chocolate mousse, made with creamy avocados and sweetened with dates and maple syrup.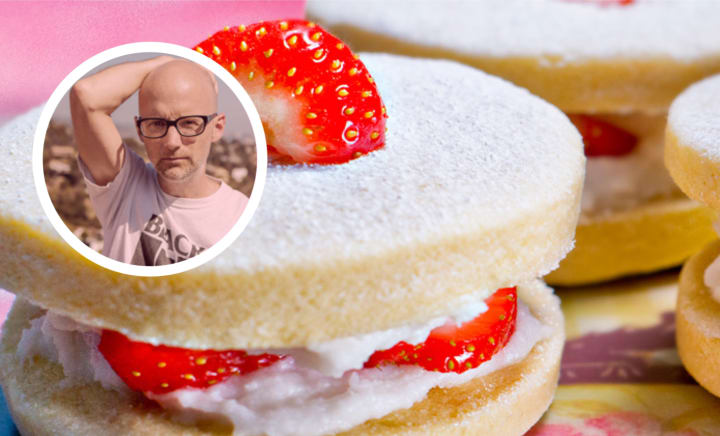 MOBY
The ground-breaking musician is perhaps one of the most well-know vegans, having nailed his colours to the green mast many moons ago. The animal welfare activist even opened his own vegan restaurant in California, with all profits going to animal protection causes. Moby has shared his own recipe for Strawberry Shortcake.
---
Other vegan celebrities sharing their favourite vegan recipes include:
Harry Kirton (Peaky Blinders actor) – Overnight Oats
Bif Naked (musician and poet) – Avocado Nums
Benjamin Zephaniah (poet, writer, musician) – Ma Po Tofu
Leona Lewis (singer) – Spaghetti Bolognese
Anthony Mullally (rugby league player) – Thai Red Curry
Peter Egan (actor) – Parmigiana Di Melanzane.
Kristina Rihanoff (professional dancer) – Portobello Wellington
James Moore (actor) – Sweet and Spicy Sriracha Tofu
Melody Kane (DJ) – Vegan Mac n Cheese
Mayim Bialik (actor) – Boozy Pecan Pie Truffles
Carl Donnelly (comedian) – Turkish Delight Chocolate Cupcakes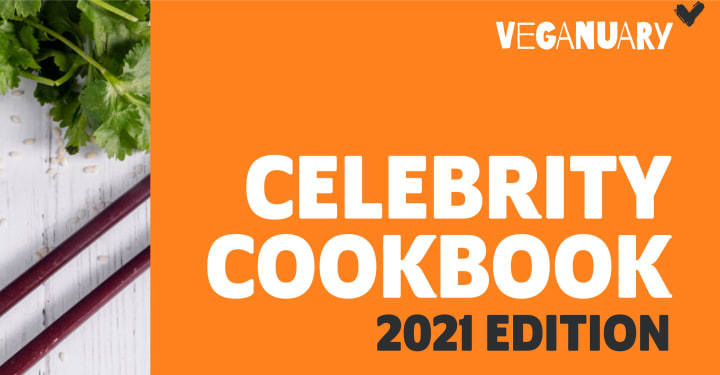 You can find all these vegan recipes, and more, in this free download, courtesy of Veganuary.